Product specifications:
Foreign account material: 170T silver coated UV protection fabric

Bottom material: 170T waterproof polyester fabric, waterproof index of about 1500mm

Bracket material: 70# flat wire


Tent notes:
1 Please build a tent at a flat terrain;

2 clear the convex object on the bottom surface;

3 Normally build tents, use ground nails and windproof ropes properly to stabilize the tents;

4 When using the tent, pay attention to avoid chemicals, keep away from fire sources, and pay attention to dust and moisture after the tent is stored, avoiding direct sunlight;

5 If it rains, you can dig a drain to drain.

Features:
1.Very fast and easy to install, just throw it in the sky and it will open automatically.
2.They are easy to store and easy to carry with a convenient cable carrying bag.
3.Tent piles and pockets are used to make sand in windy conditions.
4.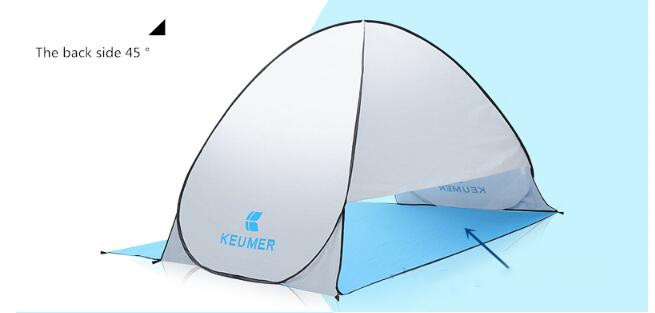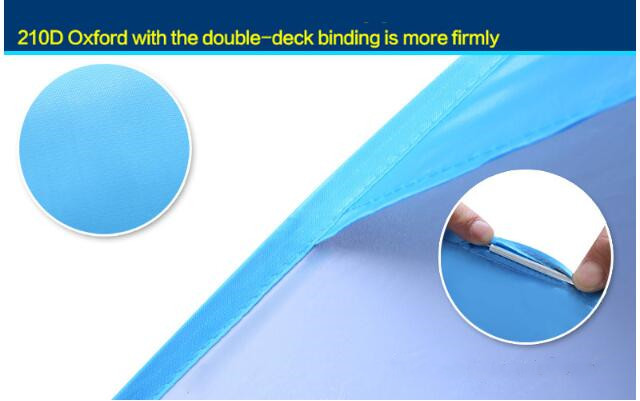 Special silver plated 190t polyester fabric, waterproof and UV resistant.
Size:
Fast and Secure Shipping
United States: 7-14 days
Canada: 12-25 days
Australia: 6-15 days
United Kingdom: 7-13 days
New Zealand: 7-15 days
Europe: 6-20 days
Our team is working as hard as possible to ship out the orders as soon as possible. Please allow up to 3 days for us to get your order shipped out. For information about your order, fill out a contact form on Contact us page.